Crazy inflatables for an Italian Superstar!
Creating an experience for the public when organizing a concert or tour has been incredibly important for a number of years.
The time when the audience got impressed by a performance on a simple stage is miles behind us.
X-Treme has often supplied inflatables to use as stage decoration, but the question we received from the Italians of Soup2Nuts and Gio Forma was absolutely exceptional!
Briefing:
The question with which Claudio Santucci from Gio Forma (a top Italian design agency specializing in Stage and set design) and Andrea Staleni from Soup2Nuts (One of the best-known Italian concert producers) approached X-Treme was exceptional!
The Italian team faced a huge challenge, namely: Jova Beach Party!
Jova Beach Party is a concert tour of the Italian SuperStar Jovanotti, known from hits such as "L'ombelico del mondo", etc, in which he gives no less than 17 concerts on various beaches throughout Italy in 2 months! A logistical challenge, for which Claudio, Andrea and their team were looking for solutions to make the whole logistically feasible, but where they could also let their creativity run free!
Some of the advantages of inflatable shapes are that they are very easy and quick to install, but they are also very compact in transport, and that is exactly what Claudio and Andrea were looking for!
Project:
The Gio Forma team was responsible for the design of the stage, integrating 4 immense inflatable shapes of each 10m-14m in front of the main stage! The forms used were: A Rocket, A Mermaid, Palm trees and columns surrounded by the infinity sign.
In the middle of the audience 2 gigantic layher towers would also be built on which a large inflatable Astronaut and a Venus would show off.
All 6 inflatable shapes were of course also provided with very complex and detailed prints, to fit in the extravagant whole of the JovaBeach stage design.
As usual, the deadlines were very tight again, but the X-treme team managed to deliver the inflatables in time for the first show on the beautiful beach of Lignano.
In addition to the production of the inflatables, the X-Treme team was also responsible for installing the inflatables together with the JovaBeach crew for the first time on stage, whereby the JovaBeach crew could be given the necessary tips and tricks by the experienced team of X-Treme!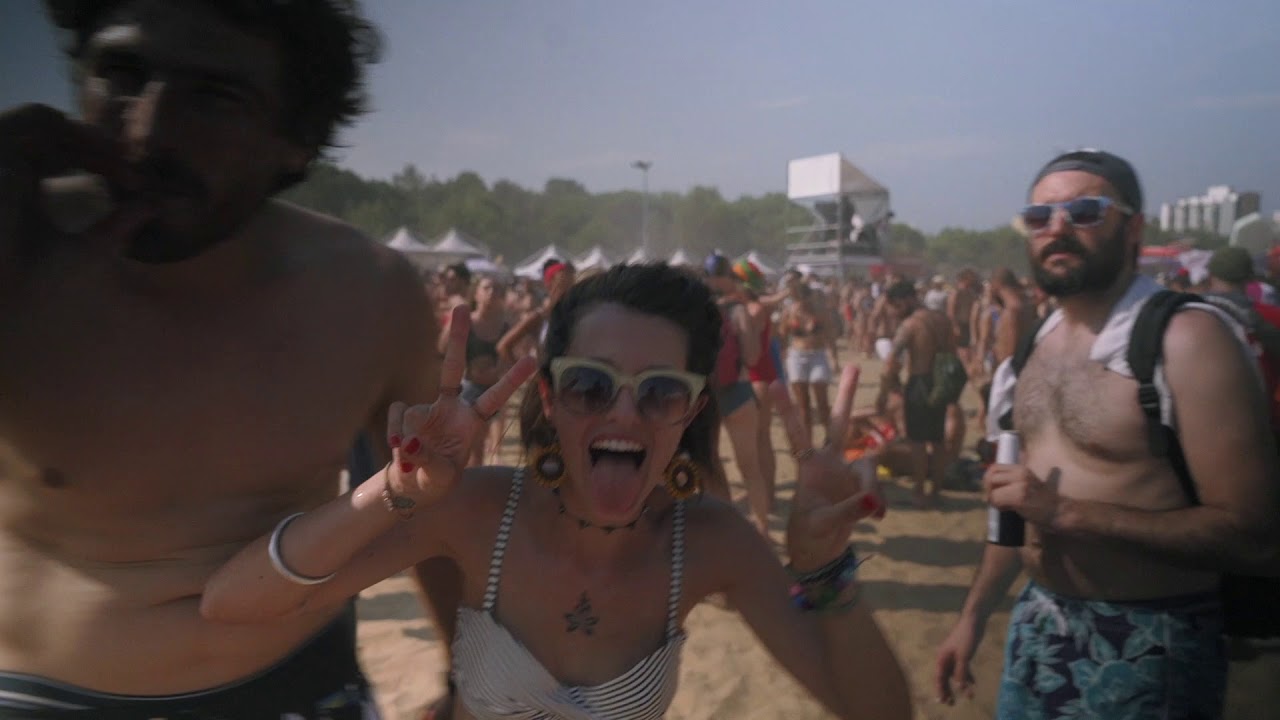 ROI:
With more than 50,000 visitors per concert and a multitude of selfies, photos and posts on social media by the press and visitors to the events, the impact of the inflatable structures is invaluable!
Both the audience and the team of Gio Forma and Soup2Nuts, not to mention Jovanotti himself, were very impressed with the degree of finishing of the inflatables!
Are you also looking for an inflatable to dress up your stage, or for another application?
Then contact our team now!
P.S. If you want to experience a concert of the Jova Beach Party Tour, then make sure you check https://www.jovanottitour.com/jova-beach-party
Wow, this is something we want to create!
But of course, we want to release it with you. Do not hesitate to contact us for a noncommittal appointment
Contact us
Special conditions for agencies
X-Treme likes to collaborate with agencies, so we offer them special conditions.
Discover our conditions
Need some inspiration?
Garnish your event with custom giant or miniature inflatables! Make your fair stand pop out with large sized prints! An innovative concept based on our ideas? No question is X-Treme enough.
Discover your possibilities!