Parookaville Stage
Giant Inflatable
A Unique City. This is the motto of a relatively new player in the emerging EDM Festival world: Parookaville. The festival is held on a former British Royal Air Force base which is part of Airport Weeze, close to Düsseldorf. Since the first edition in 2015 the three-day ­festival grew from 25.000 to 80.000 visitors in 2017!
Briefing:
Parookaville is decorated like a complete city. Each of the 10 stages is a building of this city. Belgian company Phixion Creation designed the main stage like a futuristic laboratory with steampunk influences. They chose to work with a lot of 'real' materials, like metal pipes and giant barrels. The design also featured 9 hot air balloons, ranging from 3m to 7m in diameter, literally emerging from the stage. The only way to create these giant volumes with an authentic look and still keep it safe and practical to install them meters above the crowd, was to make them inflatable. This is where Phixion contacted X-Treme.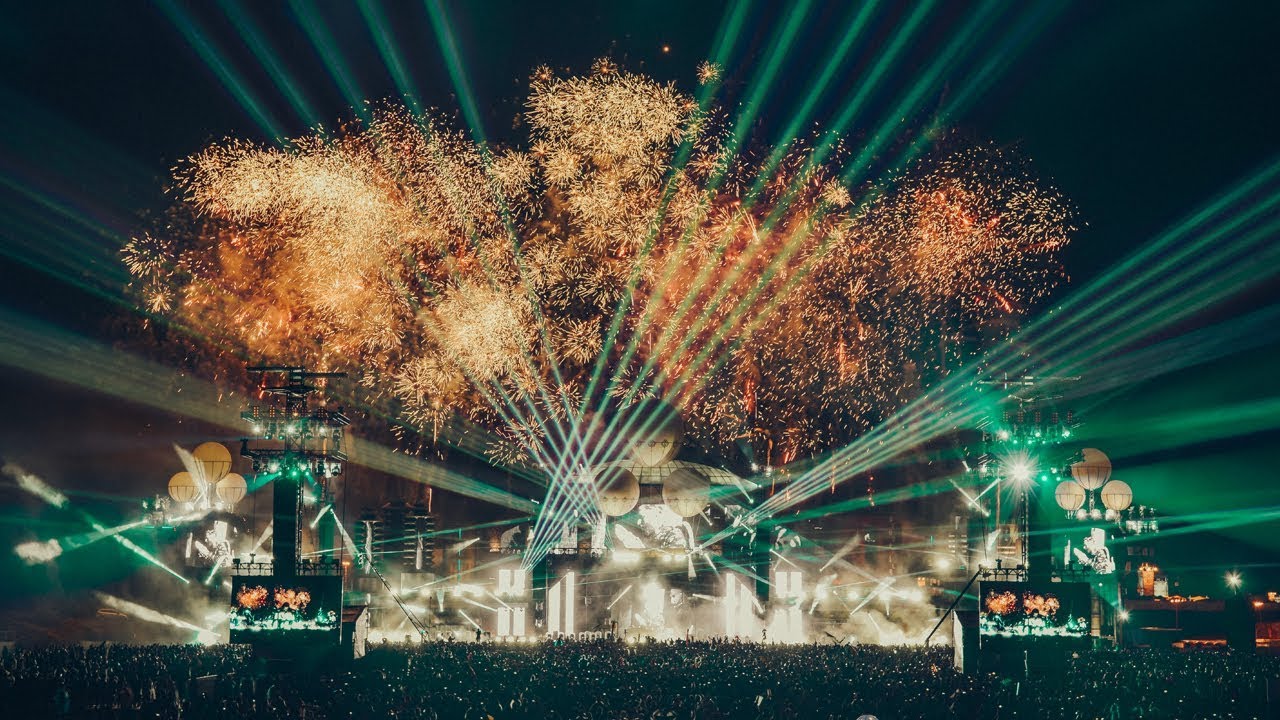 Project:
The 6 smallest balloons (3m and 4m) had to be installed in a metal basket on a pole. To look like they were floating in the air. The largest balloons (5m and 7m) in the center of the stage were cut off flat at the backside so that they could be attached to a metal ring. This is a common technique X-Treme uses for festival and stage decoration, and for other 2D/3D combinations.
The balloons were dye-sub printed with a canvas pattern and some decorative ropes and knots, and got a specific finishing to guarantee a smooth installation by Phixion. They all got some supplementary polyvalent finishing for maximum flexibility in other possible applications at the next editions of Parookaville.
Return on investment:
A music festival with 80.000 visitors and 200 deejays generates an enormous amount of pictures, movies and livestreams on social media and all across the internet. This online visibility is one of the most important channels to generate brand awareness and to attract even more visitors to future editions of the festival. Great stage design and production is capital to assure this effect.
For the visitors that already attended the festival, stage decoration contributes to the total experience, which is important to have a returning crowd or even make them brand ambassadors.
Wow, this is something we want to create!
But of course, we want to release it with you. Do not hesitate to contact us for a noncommittal appointment
Contact us
Special conditions for agencies
X-Treme likes to collaborate with agencies, so we offer them special conditions.
Discover our conditions
Need some inspiration?
Garnish your event with custom giant or miniature inflatables! Make your fair stand pop out with large sized prints! An innovative concept based on our ideas? No question is X-Treme enough.
Discover your possibilities!