Inflatable Refugee
Giant character art
"Schellekens' and Peleman's art practice enters into a direct dialogue with our society. It goes often in direct confrontation with the public, provoking and inviting them to be part of the artistic expression that often only can exist by the presence of the viewer. They activate the public and emphasize on the 'art for all'-idea, but never without losing the focus on the artistic inherent quality. Their works invite to reflect and question accepted realities in a way that their body of art is strongly connected with human nature and society.Their works and performances are at the same time iconic and embedded in social networks, they relate to all of us."
Jan Moeyaert: 'intendant Kunstenfestival Watou'
Briefing
After presenting the concept of the inflatable refugee we decided to work with pictures of a real human model in order to get the perfect briefing about position, clothing and colors.
Project
Because of the complexity of a human character X-Treme made a clay model of the refugee model. This ancient technology gives an excellent result to human characters and is really linked to crafmanship which the artists appreciated. It is a great pleasure to witness natural reactions of artists when their inflatable baby is born i.e. it is inflated for the first time … they loved their inflatable refugee although they were worried about the distant 6 m high inflation during the biennale in Venice ..
Events
November 2015 : Kick off during Biennale Venice of 3 new creations : Broosistan, Inflatable Refugee and Drowning Wo/Man
May 2016: Inflatable Refugee will travel to Uppsala, Sweden
May 2016: Inflatable Refugee will sail from Helsingør to Copenhagen with the Hawila, a 25 meter long two-masted wooden boat from 1935.
August 2016: Inflatable Refugee will be on display at the Veijle Art Museum 'Floating Art' exhibition in Denmark – A drone picks up the arrival and makes a fantastic movie.
September 2016: 'Inflatable Refugee' will stay in the city of Mechelen for two months.
Maire Bart Somers officially welcomes the arrival of the inflatable refugee.
2017 June, 'Inflatable Refugee', Behind the Wire, Victoria Museum, Melbourne, Australia
Exclusive drone video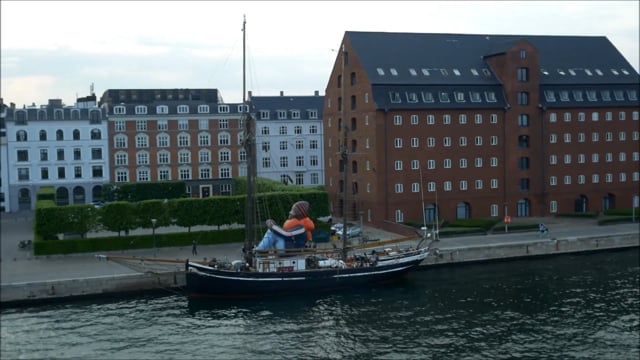 In the press and media
2015
2016
Copenhagen, Denmark
Uppsala, Sweden
Antwerp, Belgium
"In the beginning of a project, we received expert's technical advice and X-Treme could always quickly move for last minute adaptations and repairs due to the intensive travelling and heavy duty installations" This iconic inflatable project gave us international presence due to global migration crisis
Wow, this is something we want to create!
But of course, we want to release it with you. Do not hesitate to contact us for a noncommittal appointment
Contact us
Special conditions for agencies
X-Treme likes to collaborate with agencies, so we offer them special conditions.
Discover our conditions
Need some inspiration?
Garnish your event with custom giant or miniature inflatables! Make your fair stand pop out with large sized prints! An innovative concept based on our ideas? No question is X-Treme enough.
Discover your possibilities!