Inflatable Cathedral Elrow x Absolut
Giant inflatable
Absolut Vodka is the leading brand of Premium vodka offering the true taste of vodka in original or your favorite flavors made from natural ingredients.
Briefing:
Since 1870 and for 6 generations the Arnau family has had only one thing in mind: to entertain people. In 2017 their company called "Elrow Family" entertained in 21 countries about 1,7 million party people and the 2018 results will be even higher.
When the Barcelona based family asked X-Treme to produce a "kind of tailormade inflatable DJ booth" we were triggered from the beginning. You just know it will be a crazy project with design being pushed to its creative limits. It might be a funny coincidence but Absolut Vodka was also established end of the 19th century (1879) by Lars Olsson Smith in Ähus, Sweden. It now is part of the French Pernod Ricard Group. After 6 generations the brand is present in 126 countries …
Project:
This DJ booth concept turned out to be a massive 16 m long x 9 m wide inflatable Absolut Pink cathedral: A kind of futuristic version of the classic cathedrals like the one in Orléans, France which played a role in the Jeanne D'arc saga.
The Absolut Pink cathedral was supposed to contain a hilarious rollerdisco animation with DJ stage and Absolut vodka bar during festivals in London and Amsterdam in the first year. NPB88 designed the main building following the briefing Elrow and Cape town based agency The Beanstalk received from Absolut.
It took 2 weeks production time followed by an urgent transport to the UK festival site in Stratford, East London at D-Day.
Last minute The 1100 kg main building got extra rollerskate track dividers for obvious practical reasons and a bar roof and skate exchange igloo.
The Beanstalk company finalises the Absolut Pink details and founder Alain buys nearly every wedding dress he could find in the greater London.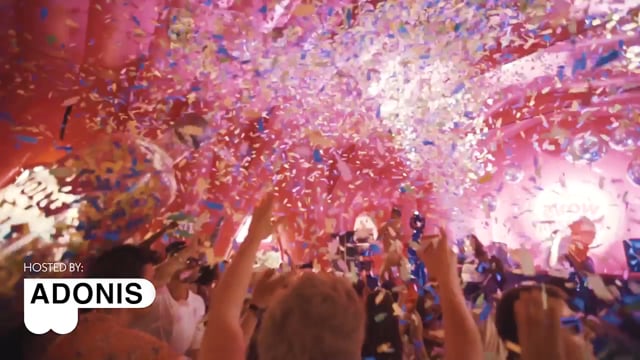 ROI:
In London, 52 000 persons visited the Elrow festival appreciating the monumental cathedral with all rollerskaters dressed up in white wedding dresses.
London and Amsterdam, two cities in between North-Spain and South Sweden, were sold out
Elrow Amsterdam added another 18 000 believers and both caused a zillion of Facebook and Instagram posts in the social media jungle. As Maxi Jazz stipulated God is a DJ Elrow's divine DJ's loved playing in the inflatable cathedral
Last but not least : A "real" couple got inspired by the environment in the way that a woman said "yes" to a wedding proposal!
X-Treme is very curious to know what countries will be next…
Wow, this is something we want to create!
But of course, we want to release it with you. Do not hesitate to contact us for a noncommittal appointment
Contact us
Special conditions for agencies
X-Treme likes to collaborate with agencies, so we offer them special conditions.
Discover our conditions
Need some inspiration?
Garnish your event with custom giant or miniature inflatables! Make your fair stand pop out with large sized prints! An innovative concept based on our ideas? No question is X-Treme enough.
Discover your possibilities!