Opblaasbare vluchteling
Giant character art
De kunstpraktijk van Schellekens en Peleman gaat een directe dialoog aan met onze samenleving. Vaak wordt het publiek rechtstreeks met het kunstwerk geconfronteerd, doordat de toeschouwer geprovoceerd of uitgenodigd wordt om deel uit te maken van de artistieke expressie die door zijn aanwezigheid is verwezenlijkt. De kunstenaars activeren het publiek en leggen de nadruk op de "kunst voor allen"-idee, zonder hierbij enige aandacht voor inherente artistieke kwaliteit te verliezen. Hun kunstwerken zijn zodanig sterk verbonden met mens en maatschappij dat zij een uitnodiging vormen om over aangenomen werkelijkheden te reflecteren en deze in vraag te stellen. Hun werken en opvoeringen zijn zowel iconisch als verankerd in sociale netwerken, zij refereren naar ons allen.
Jan Moeyaert: 'intendant Kunstenfestival Watou'
Briefing
Nadat we het concept van de opblaasbare vluchteling hadden voorgesteld, hebben we besloten om met foto's van een waar menselijk model te werken voor een perfecte weergave van houding, kledij en kleuren.
Project
De complexiteit van een menselijk personage zette X-Treme aan om het vluchtelingenmodel uit klei te boetseren. Deze oudere technologie/werkwijze geeft uitstekende resultaten op menselijke figuren en is echt verbonden met vakmanschap, wat door de artiesten erg gewaardeerd werd. Het is een groot genoegen om getuige te mogen zijn van de spontane reacties van artiesten bij de geboorte van hun opblaasbare baby, met andere woorden wanneer hun werk voor de eerste keer opgeblazen wordt… Zij waren dol op hun opblaasbare vluchteling, hoewel zij tijdens de Biënnale van Venetië bezorgd waren om de 6 meter hoge inflatable.
Evenementen
November 2015: Kick off van 3 nieuwe creaties tijdens de Biënnale van Venetië: Broosistan, Inflatable Refugee en de Drowing Wo/Man.
Mei 2016 : De opblaasbarevluchteling reist naar Uppsala, in Zweden.
Mei 2016 : De opblaasbare vluchteling zal van Helsingor tot Kopenhagen varen, met de Hawila - een 25 meter lange, houten tweemaster uit 1935.
Augustus 2016 : Augustus 2016: De opblaasbare vluchteling ("Inflatable Refugee") zal te zien zijn op de 'Floating Art' tentoonstelling van het Veijle Art Museum in Denemarken. Een drone neemt de aankomst op en maakt een fantastische film.
September 2015 : De opblaasbare vluchteling blijft in het centrum van Mechelen voor 2 maanden.
Burgemeester Bart Somers verwelkomt de opblaasbare vluchteling officieel.
Juni 2017 : 'Opblaasbare vluchteling' Behind the Wire, Victoria Museum, Melbourne, Australië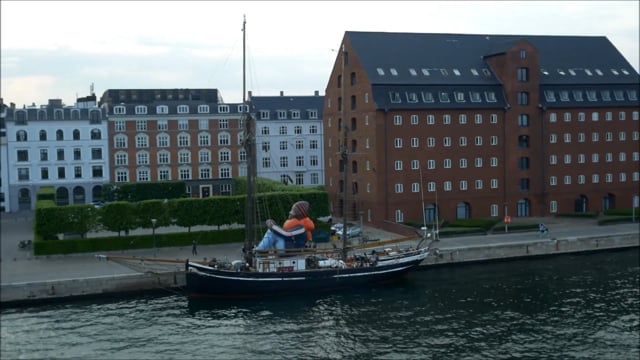 In de pers en media
2015
2016
Kopenhagen, Denemarken
Uppsala, Zweden
Antwerpen, België
"Bij de opstart van het project kregen we vakkundig technisch advies en we kunnen ook steeds terecht voor dringende last-minute aanpassingen en herstellingen"
Wow, hier hadden we dus nog niet aan gedacht!
Maar uiteraard willen we het wél met jou realiseren. Contacteer ons gerust voor een vrijblijvende afspraak.
Contacteer ons
Speciale voorwaarden voor agencies
X-Treme werkt graag samen met agencies, die wij dan ook speciale voorwaarden kunnen bieden.
Ontdek onze voorwaarden
Laat u inspireren!
Uw event verrijken met giant of miniature airtight inflatables op maat? Large format prints om uw beursstand onweerstaanbaar te maken? Of een vernieuwend concept op basis van uw of onze ideeën? Geen vraag is ons te 'X-Treme'.
Ontdek uw mogelijkheden!