Migrant gonflable
Art, caractère géant
La pratique de l'art de Schellekens et Pellemans rentre dans un dialogue direct de notre société. Cela va directement en confrontation avec le public, le provocant et l'invitant à faire partie de l'expression artistique qui, souvent, ne peut exister que par la présence du spectateur. Ils activent le public et mettent l'accent sur la philosophie de « l'art pour tous » , sans pour autant perdre de vue l'inhérente qualité artistique.Leurs œuvres poussent à réfléchir et remettent en question les réalités acceptées d'une manière que leur corps de l'art est fortement lié à la nature humain et à la ​société. Leurs œuvres sont à la fois emblématiques et intégrés sur les réseaux sociaux, elles se rapportent à chacun d'entre nous.
Jan Moeyaert: 'intendant Kunstenfestival Watou'
Client:
Artists Schellekens & Peleman, coordination by Anouk Focquier
Groupes de produits:
Gonflables géants
Applications:
Artistiques
Briefing
Après avoir présenté le concept du migrant gonflable, nous avons décidé de travailler avec des images d'un véritable modèle humain,​ dans le but d'avoir les infos parfaites sur la positions, les vê​tement​s et les couleurs.
Projet
Au vu de la complexité d'un caractère humain, X-treme a d'abord produit un model du migrant en argile. Cette technologie ancienne donne un excellent résultat aux personnages humains et est vraiment liée à l'artisanat que les artistes ont apprécié. C'était un immense plaisir de voir les réactions naturelles des artistes lorsque leur bébé gonflable est né, c'est-à-dire lorsqu'il a été gonflé pour la première fois ... ils ont adoré leur réfugié gonflable ,bien qu'ils étaient inquiets au sujet du gonflement élevé à 6 m de haut au cours de la biennale de Venise.
Evénements
Novembre 2015 : Lancement de 3 nouvelles créations pendant la biénnale de Venise : Broosistan, Inflatable refugee and Drowning Wo/Man
Mai 2016 : Le migrant gonflable voyage vers Uppsala, en Suède
Mai 2016 : Le migrant gonflable quitte Helsingor pour se rendre à Copenhague avec le Hawila, un bateau en bois de 25 m de long avec deux mâts, construit en 1935.
Août 2016 : Le migrant gonflable est exposé à l'expo Veijle Art Museum « Floating Art » au Danemark. Un drone a filmé l'arrivée et en a fait une fantastique petite vidéo
Septembre 2015 : Le migrant gonflable va rester dans la ville de Malines pour deux mois.
Le maire Bart Somers a officiellement souhaité la bienvenue au migrant gonflable.
Juin 2017 : 'Inflatable Refugee', Behind the Wire, Victoria Museum, Melbourne, Australia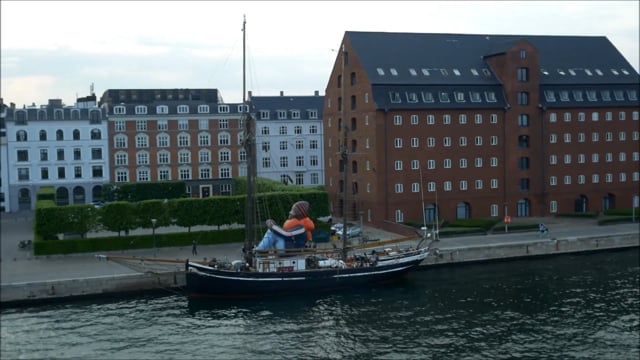 Dans la presse et les medias
2015
2016
Copenhague, Danemark
Uppsala, Suède
Anvers, Belgique
"Au démarrage d'un projet, nous recevons des conseils techniques d'experts et nous pouvons toujours nous déplacer pour les modifications et adaptations last-minute"
Wow, nous n'y avons jamais pensé!
Mais nous voulons le réaliser avec toi naturellement! N'hésite donc pas à nous contacter pour un rendez-vous sans engagement.
Nous contacter
Offres spéciales pour agences
X-Treme Creations aime collaborer avec des agences, est c'est pourquoi nous pouvons proposer des offres spéciales.
Découvrez nos offres !
Laissez-vous inspirer !
Enrichir votre événement avec un gonflable géant ou miniature à air captif ? Rendre votre stand d'exposition absolument irrésistible à l'aide d'un imprimé en grand format ? Un concept innovant sur base de nos idées conjointes ? Aucune demande n'est trop pour X-Trême !
Découvrez vos possibilités !